The Rifter® #56 Shipping Now!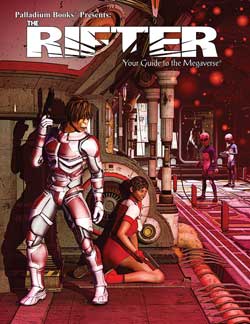 The Rifter® #56 arrived a couple of days early, and is shipping now!
Rifts® in space. The orbital communities and a new threat, by O.J. Pinckert.
Beyond the Supernatural™: Tainted Martyr P.C.C. by Steven Dawes.
Nightbane®: Dark Day™ Chronicles Four – short story by Jeremy M. Hutchins.
For all game settings – Time Travel rules by Greg Spivey and Jason Smith.
News and coming attractions.
Fiction and more.
Cover by Irvin Jackson.
96 pages – Cat. No. 156.